Got a large group? Book them in now via our bookings page!
8 per session. Got more than 8? Book multiple sessions.
The fastest and best way to secure your group booking is to book online via our bookings portal.
Contact us if you want to add catering or arcade packages or book outside of our normal hours.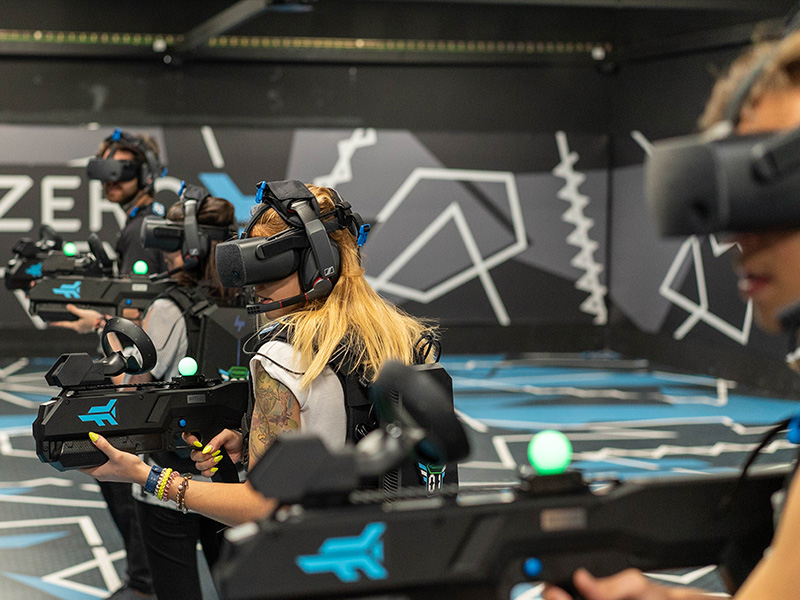 CORPORATE EVENTS
Want to plan a team building event? Or need an idea for the office Christmas party or EOFY celebration? We've got the answer. Bond with your team or celebrate with cutting edge VR, classic arcades and catering and drinks options.
BIRTHDAY PARTIES
Whether it's your 13th or your 30th, it's time to take your celebration up a notch with a truly exceptional birthday that everyone will remember for years to come… VR style!
BUCKS PARTIES
4K definition. Incredible technology. Working together to kill zombies and aliens in a virtual world. No matter if this is the main event or a precursor to a bigger night out on the town, ZL Perth should be the #1 destination for bucks parties.
HENS PARTIES
Help the special bride-to-be get fired up for her big day by hosting a unique Hens party with a twist. Feel the thrill of fighting the undead, or take it down a level and explore a beautiful alien world. Whatever her style, she'll love it at ZL Perth.
GROUPS, SCHOOLS, FRIEND GET-TOGETHERS… ANYTHING!
What better way to improve existing bonds and build new connections than to work together as a team to explore new worlds and fight against common enemies. This is the perfect adventure for your group to go on.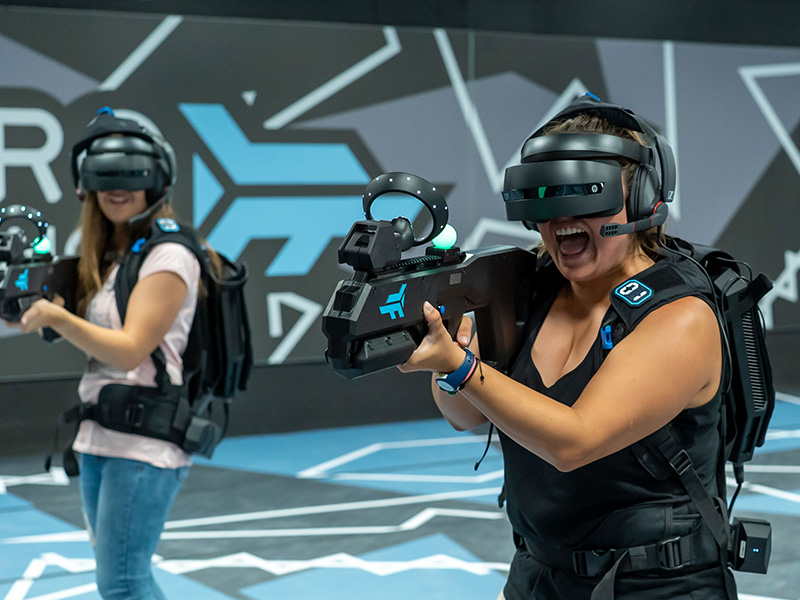 LESS THAN 16 PLAYERS
Book your group via our online bookings portal
Use code 8TEAM at checkout for 5% off for 8 player bookings
Share your confirmation with all your players
Arrive on time 🙂
Contact us if:
You would like to book outside of our regular hours
You would like to arrange catering
You need to make arrangements for players with wheelchairs or mobility requirements
MORE THAN 16 PLAYERS
Contact us via email at info@zerolatencyperth.com to begin making arrangements.
Check the games listed on our website so you have an idea of what your group might like to play.
READY TO CONNECT ON A WHOLE NEW LEVEL?
Survive a zombie apocalypse, defeat killer robots in space, defend against the undead, or explore stunningly realistic alien planets.
There's a virtual world waiting for your group.
BLOW THEIR MINDS
A unique, engaging, and immersive experience, Zero Latency Perth is the perfect destination for your next group booking.
With up to 8 players at once and catering options, we can create a great day or night out for groups of all sizes.
For groups larger than 8, we can split teams up and rotate them through the experience, with arcade games and delicious food occupying team mates until it's their turn in the VR arena.
"It's the best virtual reality experience that I have ever had.
And I have tried them all."